Get Labor Law Posters
For Your State:
---


Let us prepare your Employee Handbook to ensure compliance with your state's labor laws!
---
Human Resources Videos

Contact the professionals at The Labor Law Group to obtain this video series or chose from numerous other titles!
• Discipline & Termination
• Harassment & Discrimination
• Recruiting & Hiring: A Manager's Guide to Staying Out of Court
• Substance Abuse The Manager's Role in Creating & Maintaining a Drug
• The ADA: Tough Questions & Straight Answers
• The Family & Medical Leave Act: What Every Manager Should Know
• Workplace Privacy: Does It Really Exist?
• Workplace Violence: The Legal Role in Keeping Your Workplace Safe

The Labor Law Group Fee Structure
We work with our clients to formulate fee structures that allow the client to benefit from our cost effective representation. Clients who contract for our outsourced Human Resources Program, receive complete labor commission representation at no additional fee. For those who prefer to use our services after a complaint or dispute arises, The Labor Law Group calculates fees on a case-by-case basis charging a flat fee, with no hidden fees. We do not charge for faxes, telephone calls, research, reviewing or writing correspondence, or waiting to be called into a hearing. Our flat fee structure allows us to interact openly with our clients, by removing the ticking clock worries that normally accompany professional services relationships.


---
Resources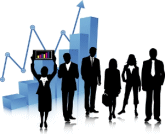 California Labor & Employment Statutes

California State Government Labor & Employment Law Resources